With Cloint you can manage tasks efficiently thus enhancing the productivity of the organization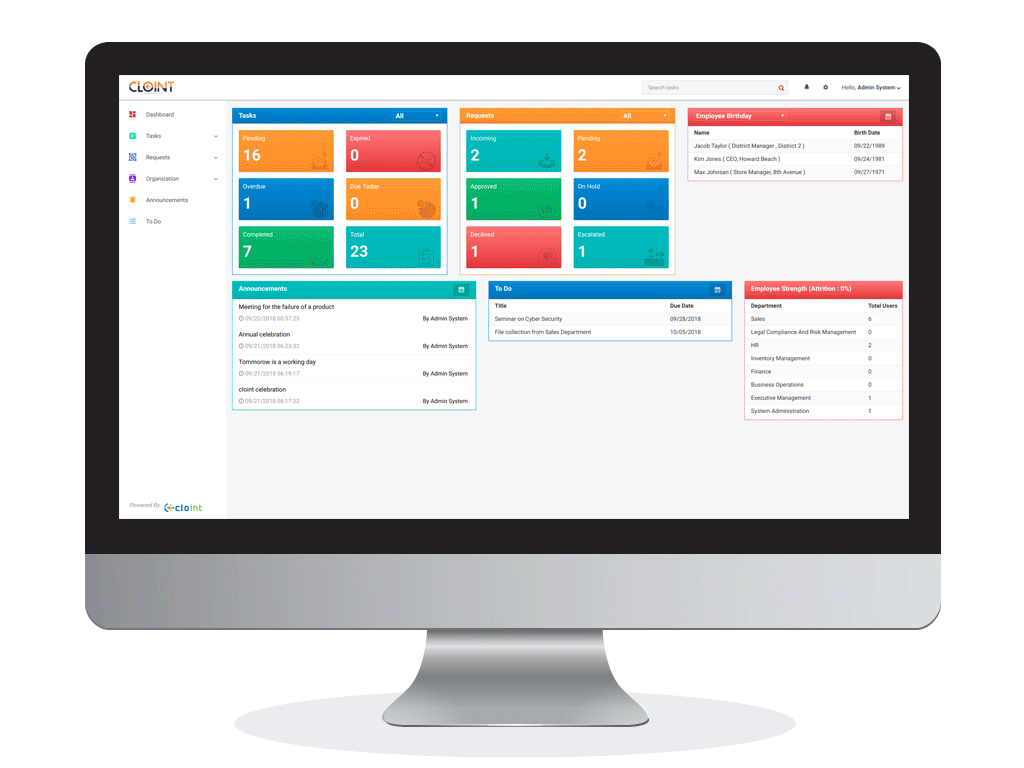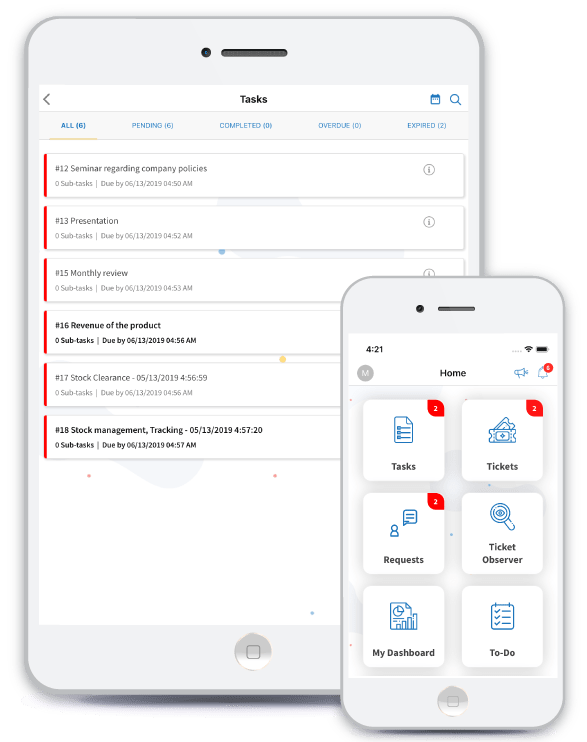 About Cloint
Optimize Your Work in a Productive Way
Cloint has emerged as one of the leading task management system due to its competency of managing tasks efficiently and effectively in an organization. Cloint eliminates the dependency on email systems or on any information communicated orally. Our task management software provides the ease to assign tasks with the features of prioritization as well as subcategorization into sub-tasks.
It is not just embedded with the feature of a reminder system to update you for the assigned tasks, messages, business reports as well as announcements but it also enhances the working efficiency of the team as a whole, maintaining a high level of transparency at all levels in an organization.
Our system can also facilitate the process of transactional audit, commission breakups and text notification for real-time organizational updates.
Some Spectacular Aspects
Track and Optimize with Ease
Free yourself from the hassles of managing multiple tasks and focus entirely on your business to make it grow.

All the tasks at one place

Comments on individual tasks



Sales representative analysis

Plan, Track & Collaborate
All Your Work
Increase Productivity 
Optimize task assignment
Improved Transparency 
For resources and management
Collaborate And Organise 
Discuss for better ideas
Flexible To Your Needs 
Molds to your workflows
Know More About Cloint
Seamless Workflow for Sharing Data & Doing Tedious Task